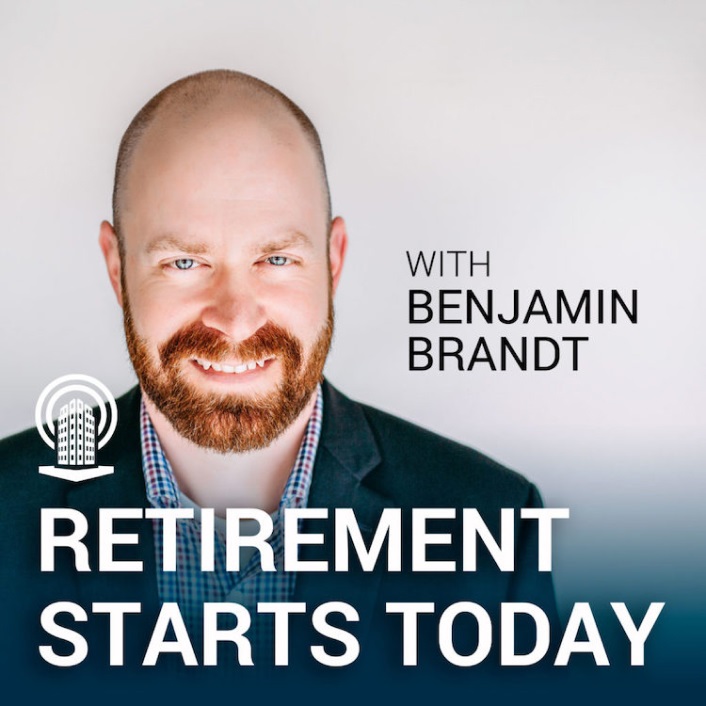 Retirement Starts Today Radio
Hosted by Benjamin Brandt, CFP®, RICP®
About the Show
Benjamin Brandt wants to teach you how to retire! Listen in as Benjamin answers the questions on the minds of the modern retiree, often joined by the top experts in the retirement planning industry. This retirement podcast covers topics like: taxes, social security, healthcare, sustainable retirement withdrawal rates, and much more.
Don't Even THINK About Delaying Retirement
This episode discusses Maurie Backman's article on reasons not to retire in 2022: the ongoing pandemic, rampant inflation, and the need for stability. Benjamin counters each point, emphasizing personal readiness and proper planning over global events.
The $2 Million Retirement Plan
This episode discusses a WSJ article featuring four retirees and how they manage their savings. It highlights the importance of purpose in retirement and provides insights into managing finances post-retirement. The episode also addresses a listener's query about annuities.
Do's and Don'ts for Your 7-Figure Retirement
This episode discusses Sheryl Rowling's article on retirement tips, emphasizing the importance of purpose, tax planning, Social Security timing, Roth conversions, and consulting professionals. It also addresses a query about early Social Security benefits.