Award-Winning Retirement Experts
50
APPLE INVESTING
PODCAST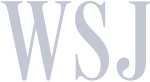 You Want to
Retire Confidently
It's hard to find a safe place to get good information. We've got you covered.
What investments should I choose?
When should I take Social Security?
Get Started Here!
In-depth retirement guides to help you navigate retirement and take action.
About Us
Award-winning retirement experts teaching you how to retire.
Licensed financial planners
Retirement and tax expertise
Fiduciary Committment
Super Helpful On
Real Life Aspects
Mike KDNV
Roger and the team do a great job of covering current and real-life issues involved in preparation for and in retirement real-life examples of issues encountered. I really appreciate the work they do and give this show 2 thumbs up and recommend you give it a try as it is well worth your time.
Great Stuff – Good Blend of Detailed & Actionable
ChristopherJames33
This is a great podcast. I'm a financial advisor with a wealth of experience, and I still gain knowledge in each episode. Taylor teaches me something in each episode and keeps it interesting (not always possible when talking about some financial planning topics). Highly recommend.
You Should Listen To This!
Kiteknight
Taylor Schulte gives you great content in the Stay Wealth Retirement Podcast. It is very professionally produced and it's obvious he takes pride in putting out a good show. For me, it's a real winner and I find myself listening to some of the episodes multiple times. You will enjoy the interviewed guests on the shows which adds good variety. The length of the podcast is just about right for a 30 – 40 minute commute.
Practical and Holistic Retirement Planning Advice
Noram88
Roger and his guests provide practical advice that's easy to understand and enjoyable to listen to. I highly recommend this podcast to anyone interested in understanding not just the technical aspects of planning for retirement, but also the human aspects that are equally important and often not fully considered.
Five Stars!
Chimalxx
Very comprehensive podcast that covers many retirement issues. Great for everyone planning for retirement or already traveling the retirement journey. Frequent guests add their expertise to enhance topics covered on this retirement podcast.
Clear and to the Point!
Kevv K
Taylor presents his topics in a crisp style and focuses on the key concerns of most retirement investors without a lot of unnecessary jargon. Most of the episodes are just Taylor, but when he picks a guest, like Nick Maggiulli or Michael Kitces, they are people who complement our knowledge of personal finance. Highly recommended overall!